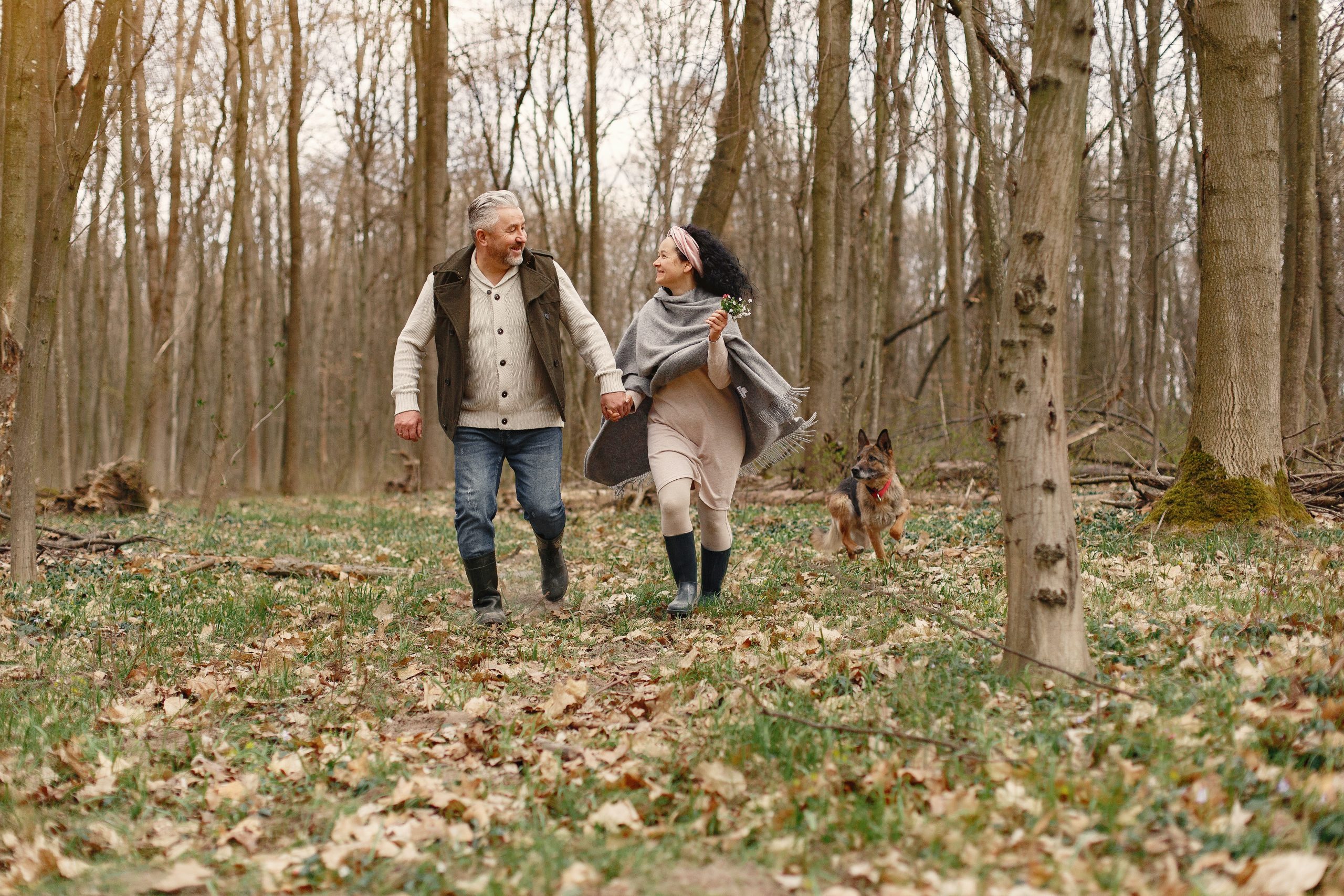 Guest post provided by: travelingfaq.com
Each country has its own laws and regulations regarding accessibility (physical, sensory, intellectual, or mental). When you travel to a new country, most likely, the rules will be different from what you're familiar with, and you might encounter activities and places that aren't exactly accessible for your needs.
Having a disability should stop you from exploring the world and enjoying the amazing places and activities it has to offer. In this post, I try to summarize some tips, equipment, websites, and apps that will help you have a great experience on your next adventure.
Plan in Advance
Planning in advance is vital for any traveler, but it's essential when flying with a disability. Make sure you have all you need to travel safely and enjoy the trip. It can be challenging to plan ahead for these things when you are not aware of your destination or how accessible it will be, but it's worth doing so in advance to avoid any issues during your trip, and in this post, I'll try to provide some tools to help with this. Planning is essential to make your journey as comfortable and enjoyable as possible. Planning includes acquiring the correct travel insurance, packing the right gear, booking the most convenient flights and accommodation, and ensuring that you'll be able to experience the places you want to go.
International travel requirements are always changing, so it's important to stay on top of them. In addition, each country has its own set of customs and regulations that are different for each person. Therefore, airport security is one of the most important parts of traveling abroad.
If you need financial advice in general or as you plan for your trip, AbleFuture helps people with disabilities make the most of their financial future.
I hope this guide will provide you with helpful insights and resources to have an amazing trip experience.
Know Your Rights
According to the Air Carrier Access Act (ACAA) and the Americans with Disabilities Act (ADA), any traveler with a disability and their companion have the freedom to travel equally. These two laws require that any airline in the United States accommodate a person with a disability in relation to their specific disability. The ADA is a civil rights law that prohibits discrimination based on disability. These laws discuss many other factors such as entrances, doors, ramps, elevators, routes, and the rights of travelers with disabilities.
Make Sure Travel Insurance Includes Medical
Travel insurance provides coverage for travelers who are on a trip outside their home country. Insurance can cover the costs of your gear, tickets and accommodation costs, medical expenses, and other related expenses in case the traveler becomes sick or injured during their trip.
Some travel insurance plans only cover financial losses, and Medicare doesn't cover overseas travel. Make sure your travel insurance includes medical. Some programs will cover only medicines. Others might cover medical expenses, emergencies, and hospital stays. These plans also can help you recoup financial losses in the event of a trip cancellation.
Enroll in the Smart Traveler Enrollment Program (STEP)
The Smart Traveler Enrollment Program (STEP) is a free program that helps U.S. citizens and nationals traveling abroad to receive important security messages and updates from the Embassy, as well as to contact the local U.S. embassy for emergency assistance if needed.
In order to enroll in STEP, you must have a valid email address and a U.S. passport or other proof of U.S. citizenship or nationality, such as a Certificate of Naturalization or Certificate of Citizenship. You will need to provide your full name, date of birth, gender, passport number, and country where your passport was issued. Once you have all these, complete STEP registration online at https://step-registration-form-ds-160.com/. Note that there's a section under Traveler Information that allows you to enter any relevant information about a physical limitation.
Using Air Travel? Inform the Airline and Airport
When traveling with disabilities, it's also important to communicate with your airline about what kind of help you may need. You should give them a call and ask questions like: "Are there any wheelchair-accessible seats and restroom on the flight?"
Don't only call the airline; call each airport on your route and ensure they have the necessary gear such as an in-flight wheelchair or oxygen, ability to fly with a service animal, make sure the size of the plane and the aisles fit your needs.
If required, arrange wheelchair assistance with the airline ahead of time, and double-check 48 hours before you set to depart. The United States Department of Transportation (DOT) requires airlines to assist passengers with disabilities who require assistance boarding the plane, including people using wheelchairs. If you have any issues or have questions about the process, please reach out to your airline directly for more information.
When booking your flight, try to avoid connections. If have to make a connection, allow at least 90 minutes between connecting flights in order to ensure enough time to transfer between gates.
More tips on Picking the best flight seat available on TravelingFAQ.com
At the airport, remind the check-in counter that you require assistance with the wheelchair. Your travel companions should allow assistance since agents can help with luggage and get everyone through security faster.
Speak With Your Doctor
It is important to get the necessary vaccines before traveling to a different country. You should consult with a physician or travel clinic for specific information about the needed vaccines and any precautions you might need to take while abroad.
Bring a letter from your physician to identify the diagnosis and medications in case of an emergency. It is crucial for individuals with medical conditions, chronic illness, or dependent on medications to have a letter of medical necessity on hand at all times. This can be referred to by emergency personnel if they cannot contact the individual's doctor during an emergency situation.
Are all hotels accessible?
The short answer is no!
Many hotels in different countries are non-ADA-compliant (or other local regulations), so make sure you book an accessible hotel that meets your needs. Wheelchair users should verify that they'll be able to fit through the room and bathroom doors, and if they do, there might not be enough room to maneuver a wheelchair once in the room. They might not allow service animals, or there's no holding rail in the shower, and so on.
What equipment should I pack when traveling with a disability?
Let's start with a perfect packing list you can download here, which will ensure you won't forget anything.
Beyond the standard packing list, consider visas, medical equipment, medical notes, and important phone numbers when preparing for your trip.
Next, think of your daily routine at home. The chances are that if you require something at home, you will need it on your vacation as well.
Should You Bring or Borrow a Wheelchair
Depending on your needs, your trip plan, whether or not you have assistance, think if you need your own wheelchair or will you borrow one during the trip. If you decide on borrowing, please verify that you know exactly where you'll be taking it from and make sure you can arrive there without a wheelchair. In general, travelers with a disability usually prefer to bring their own wheelchair if the trip is longer than a week. It might be easier to borrow one if it's a short trip. If you use a motorized wheelchair, don't forget to make sure you have how to charge it in the destination electricity type and connections.
Should you bring your service animals.
If you used to travel with a service animal and don't have assistants from a travel companion during the trip, you might want to take your beloved pet with you. If you bring your service animal, don't forget to pack all the equipment for her and make sure it's allowed by the airline, hotel, and the attractions you plan to visit. One of the most important considerations when traveling with a service animal is the availability of potable water, as they'll need to have access to fresh water at least twice a day. If you are traveling internationally, it is also important that you have your animal's health records in hand. This will allow the veterinarian in your destination country to make an accurate assessment of your pet's health and determine if they can be quarantined for any diseases that may be present in their country.
Take Advantage of Discounts
In many countries, citizens with permanent disabilities can access any national parks, historic sites, monuments, and more. Many times museums, zoos, theme parks, and other attractions also offer discounts.
For extra savings during your trip, remember to check out the Traveling Coupons website.
How can I tell if the attractions and tours are accessible?
Is the attraction accessible? Is the restaurant you plan on visiting accessible? Will I be able to go up that street?
Depending on your disability, different attractions, tours, and even streets might not be accessible. Forchantly there are various websites and apps that rate places accessibility level:
Other than these amazing websites and apps, I recommend that you plan ahead, at least for the main attractions you wish to see. Check their website for specific and detailed accessibility information.
I personally love planning my trips on my own and not using organized trips. But that's just me. Many others prefer organized trips, and there are even companies dedicated to travelers with disabilities.
Boarding the Plane
You already notified the airline and the airport, so they should be ready to assist you. Make sure to have insurance cards, extra medicine, and anything else important in a carry-on in case of delay or emergency. For long-haul flights, inquire about lavatory access and transfers.
During your flight, it's essential to stay hydrated and try to move your body as much as you can. If you need any assistance, politely ask the flight attendants, and I'm sure they'll be happy to assist you. Also, check out these travel tips for a better flight experience.
Enjoy What The World Has To Offer
The goal is that you'll have a perfect and accessible travel experience. Yes, there's a lot of stress when it comes to travel, especially when traveling with a disability. Keep the schedule flexible, enjoy the new experiences, and don't overthink things that didn't go perfectly or according to your plans. Try to have a good time, focus on the bright spots, celebrate the things that work out better than you could have imagined.
For more traveling tips and travel guides, visit us at travelingfaq.com.