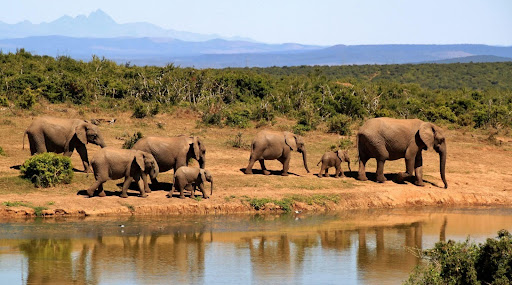 Guest article provided by: travelingfaq.com
Planning a safari can be an exciting but daunting task. This is because there are so many things to consider: where to go, what to see, what type of safari to choose, and for most of us, how much it's going to cost.
This guide will take you through everything you need to know about optimizing your trip costs for your very first safari in South Africa. So whether you're dreaming of tracking the Big Five in the Kruger National Park or spotting lions and elephants on a game drive in Pilanesberg, read on for our tips on saving money without compromising on your safari experience.
What is a safari?
Let's start from the beginning. A safari is a type of wildlife-viewing experience that involves tracking and spotting animals in their natural habitat. It gives you an opportunity to see some of South Africa's most iconic wildlife up close and personal.
When planning a safari, there are many questions to consider, but in this article, I focus on cost optimization for a safari trip.
How much does a safari cost?
The cost of a safari can vary, depending on the season, trip length, where you want to go, how many people you're traveling with, where you choose to stay, and more. If you want to save money on your safari, you must first decide which expenses to cut. Therefore, it's essential to understand the costs of your trip so you can identify where to cut the most.
Safaris consist of several different expenses. Here is a breakdown of the most common ones.
Airfare
Airfare is a significant part of the costs. However, you can do a few things to lower your airfare costs. First, it's important to book your tickets as far in advance as possible. If possible, try to avoid the high season. Also, try to avoid domestic flights by staying in one park for a few days.
The length of your trip
Safari trips take any time between 3 days to 2 weeks. 3 days is generally enough to see the lions and the giraffe, and you'll be able to see a lot of other animals. Still, it's not enough to get the real wildlife experience. You'll probably need more than that if you really want to experience the wild. A more extended trip will enable you to see more animals and travel further.
Book Early
What's valid for airfare is also relevant for accommodation. So book early and save on both flight and accommodation costs.
Accommodation
You don't always need to stay in a five-star hotel to have a great safari. For example, you can consider booking a bed in a local lodge. While they will lack some of the comforts, they will provide a great insight into village life and give you an authentic African experience.
You can try to book a self-catering safari lodge. If you book a lodge with a kitchen, you can avoid the cost of eating out every day and save money on your overall safari budget.
Find accommodation outside the national park. Usually, hotels and camps inside the park are pretty expensive. Furthermore, you will be required to pay at least two days' park entrance fees. However, you can often find cheaper accommodations just outside the park's gates.
Be flexible with your dates
If possible, staying flexible with your trip date, even a few days, could save a lot on flights and safari packages.
Go as a group
You can choose to go on a private or as part of a group. Going as a group will probably be more affordable, saving on all aspects, including guide, vehicle, etc.
You can either gather your own group of friends or find groups via local guides or relevant social media groups.
High Season / Low Season
There is a sizable difference between the price in the low season and the price of a safari in the high season. That doesn't mean I recommend going in the low season, as you might encounter bad weather and probably see fewer animals. If possible, look at taking a safari on the edge of the low season, just before the high season begins or right after it's over.
Don't Spend Too Much On Gear
Despite what you might think, you don't have to be dressed in different shades of khaki the whole time. However, do avoid wearing black, red, and blue during the day, so you don't attract flies. Don't worry about pricey equipment, like the massive lens on a camera, unless you are an experienced photographer, and try this affordable starter camera. Safari trips involve a lot of sitting, so hiking boots and vests with lots of pockets aren't needed. You will need binoculars, but you could probably get one from your guide. Just double-check with him before spending more money on equipment you probably won't use again.
Conclusion
So there you go, our tips on cost optimization for your first safari. Hopefully, we've made it easier for you to plan your first safari to South Africa! Visit travelingfaq.com for more traveling articles, guides, and tips.