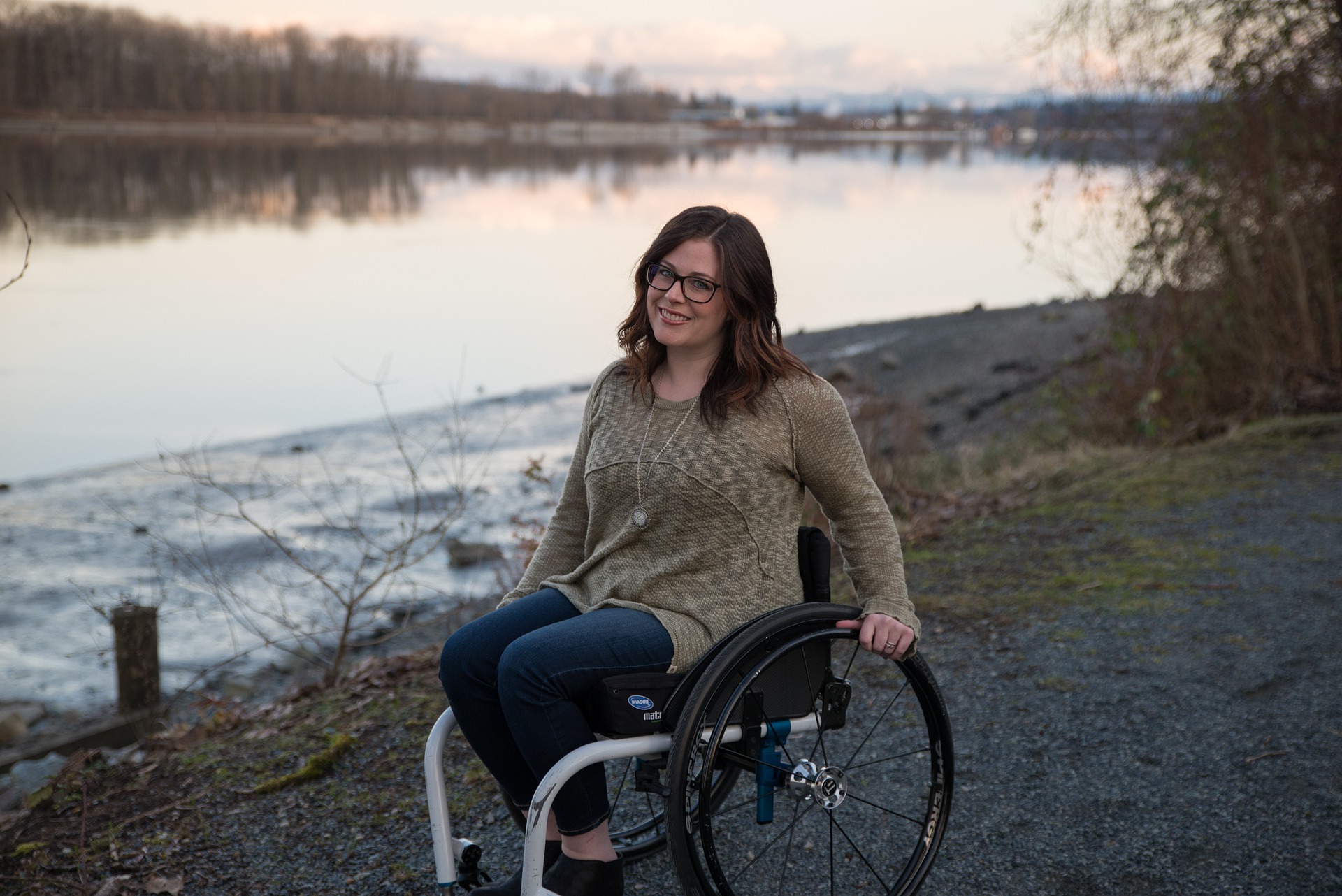 Guest article provided by: KeyRealEstateResources.com
A career in real estate offers the flexibility to make your own hours, the freedom to be your own boss, and the power to earn a good living. But real estate can also be a demanding, challenging career path. And, depending on the nature of your disabilities, you may have decided that real estate is not a good fit for you. But there is so much more to real estate than the traditional real estate agent route. And if you're interested in the field, there is a place for you!
So before you dismiss the idea of working in real estate, consider these five real estate careers that work well for those with disabilities.
1. Real Estate Virtual Assistant
Real estate agents and brokerages have lots of administrative tasks to handle. And many of these tasks can be completed from home, without a real estate license. So more and more agents are hiring VAs to manage these tasks. 
As a Real Estate VA, you might be responsible for:
Managing the agent's social media presence.

Entering property information into appropriate databases.

Creating marketing materials.

Distributing digital marketing materials.

Scheduling appointments. 
You could work for one agent or several. You could go through a platform like Fiverr, or create your own website and market your services to agents directly. You are in control of how you run your VA operation. 
2. Referral Agent
Referral agents are licensed real estate agents who focus on generating new leads, then passing each lead off to an agent who will represent the buyers or sellers in the transaction. 
Referral agents can collect anywhere from 15-30% of the commission on the eventual purchase price of the property for each client they refer out. This can potentially be thousands of dollars per lead!
Referral agents must hold an active real estate license. With online real estate schools like AceableAgent and Real Estate Express, you can complete the required real estate courses and be ready to pass your state real estate exam in just a few weeks.
You can use any method you like to generate new leads. One of the most effective methods of generating leads is to create a website (believe it or not, you can actually build a real estate website on your own, even without experience!), then maintain a blog on the site. Every blog post you publish gives search engines like Google more content to index. This allows Google to include your site in their search results. So, for example, if someone Googles "how to buy real estate without a down payment," they could find your article on the topic and contact you to start the process. You can then refer this new lead to a local agent and collect your fee once the deal closes.  
3. Property Tax Consultant
If you love numbers, and love to work alone, property tax consulting might be a good fit for you. Tax consultants perform a number of tasks for their property owner clients, including:
Tax bill administration: monitoring incoming property tax bills to make sure they are calculated accurately and paid on time.

Property tax appeals: reviewing taxable values and filing appeals when the taxable value is higher than the current fair market value.

Tax liability assessment: analyzing clients' proposed property acquisitions to see what the annual tax liability would be.
Property tax consultants perform many of the same tasks as real estate appraisers (since property taxes are typically based on the value of a property). But because of the specialization, tax consultants can make substantially more money. And, unlike appraisers, tax consultants aren't required to have any state certification. 
Large property tax firms typically handle commercial and industrial properties. And they typically require specialized degrees. But the residential market is underserved, so there is a solid opportunity for entrepreneurs in this space. The best way to get started is to offer property tax appeal services to local homeowners in your area. 
4. Real Estate Investor
You can make an entire, fulfilling career from investing in real estate. And, with so many different ways to invest in real estate, there is an option for anyone, regardless of the nature of your disability. And if you're thinking wait, I can't afford to invest in real estate, you should know that there are zero down payment options available. 
Here are just a few examples of ways to make a living as a real estate investor. 
Buy-and-Hold
Buying a property to rent out over the long term is the classic real estate investment model. And rental property ownership might be more accessible than you'd think. 
With good credit, you can buy a property with as little as 3% down on a conventional loan. You could buy a single-family home or a multi-family home. You could offer long-term rentals or short-term vacation rentals (just be sure you understand local laws about short-term rentals and have a plan for handling the high tenant turnover rate).  
If you are a Veteran (or surviving spouse), you can apply for a VA loan on a multi-family property with up to 4 units with no down payment required! The only caveat is that you must live in one of the units. It's entirely possible that rent from the other three units could cover the mortgage payment and operating expenses, allowing you to live with zero out-of-pocket housing costs!
Wholesaling
If you're well-connected in your local area and enjoy meeting new people and expanding your network, wholesaling can be extremely lucrative. With wholesaling, you get a property under contract, then sell the purchase contract to another investor for more, and pocket the difference. 
Wholesaling can be higher risk than most real estate investment methods. So do your homework before trying wholesaling. 
House Hacking
House hacking simply means using your current home to generate income. And there are several different ways to do this. You could:
Rent out a spare bedroom or in-law suite.

Build an accessory dwelling unit (ADU) to rent out. Just check your local zoning laws to make sure you're allowed to essentially have two residences on the property. In California, for example, any single-family homeowner can build an ADU on their property to create an additional housing unit and help ease the housing shortage.

Rent out storage space or parking space on your property. In most cases, this can be done even if you rent rather than own. Just check your lease to make sure you're not breaking any rules.
5. Supervising Broker
Supervising brokers oversee the real estate agents working for the brokerage and typically earn a percentage of all sales made by the agents under them. 
Unlike real estate agents, supervising brokers don't need to be out in the field, so this can be a better option for people with mobility issues. You could work from the brokerage's office, or if you sign with a virtual brokerage, you might work from home. You would be responsible for signing off on all your agents' contracts and generally managing the agents in the office. In some brokerages, you might even be responsible for finding new agents and recruiting them to your firm. 
Being a broker requires holding a broker's license. In many states, the process of getting a broker's license is exactly like getting a real estate agent license, but with additional courses and a more challenging exam. Some states require you to hold a real estate agent license for a set amount of time before you can apply for a broker's license. So check your state requirements if this is a career path that interests you.
Don't Wait to Start Your Dream Career
There is no shortage of ways to make money in real estate! And with so many varied career options in the industry, there is an option for you, regardless of any disability. Make today the day you choose a new career path you can get excited about!